About US
Born To Relax™ is a provider of services and products for people's relaxation, fitness and wellbeing. It does not provide sexual services and does not supply sexual products. All of our massage therapists are qualified skilled healers and exhibit a professional attitude at all times; at no time are you permitted to lie naked on the massage table or ask for the towel to be taken away. Sexual advances towards your massage therapist will cause the immediate cessation of your booking at a 100% cancellation fee.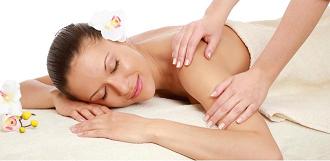 "We offer a 200% money back guaranteed stress relief massage plan. Our services help you to become more relaxed and healthy, so that your family life and work is more enjoyable and happy. Easy appointment scheduling. Someone knowledgeable is always at the phone.
If you cannot come to us we come to you. Your place, our massage table. No wasted travel time. 200% guaranteed to lower your stress, pain, and improve your quality of life at work or any other place you may be. Flexible appointments."
Our massage therapists are fully qualified, registered to a professional massage therapist association and insured to make sure you receive the best quality care and experience. We are accredited by health insurances; please check with your
insurance provider
for coverage.
Why should you choose us? Here are some very good reasons:
We are very high proficient,
We are professional,
We are dependable,
We are honest,
We help you,
We can deliver the massage experience you deserve.
PROFESSIONAL MEMBERSHIP
We are proudly a registered member of the Association of Massage Therapists Ltd and we have pledged to uphold the Standards and the Code of Ethics as laid down by the Association.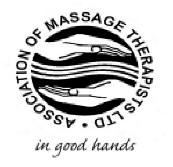 OUR VISION
Our vision is to be the Australia's most customer centric company, a leader in customer service.

To build a place where people can come to find and discover that Massage Therapy is the key to wellbeing.

To provide high quality products and services that combine performance with value pricing, while establishing a successful relationship with our customers and our suppliers.

To inspire people that prevention is better than cure; Massage Therapy is a preventative strategy in conjunction with regular exercise and good nutrition to prevent diseases state.

OUR MISSION
Our mission is to provide the best relaxation experience you deserve. We want to make you experience and believe that Massage therapy, with personal training and good nutrition are not luxury, but rather essential needs for healthy body.
Our mission is to supply high quality, professional relaxation and therapeutic massage in a manner that exceeds our customer's expectations and improves the quality of their lives.
OUR AIM
Our aim is to improve the lifestyle and wellbeing of our customers.
OUR BELIEF
Our belief is that the natural flow of energy in the body moves toward peace, harmony, and balance, but day-to-day life exposes us to environmental and emotional assaults. Women especially must juggle the many demands on their time, attention, and emotional resources. As the body reacts with tension and fatigue, blockages are created that stop the natural free-flow of energy. Our belief is that taking care of yourself and your health is vital to your overall wellbeing. With regular massage, exercise, stretching and along with regular pampering you can optimise your body's natural healing potential. You can create powerful positive energies that can lead to life changing experiences.